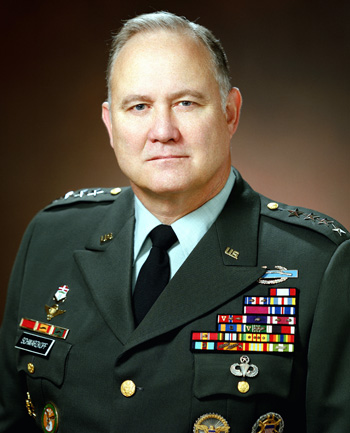 It is with sadness and regret. that I tell you that we have lost General Norman Schwarzkopf today at the age of 78 in Tampa, Florida. General Schwarzkopf was the commander of the coalition forces that successfully prosecuted the First Gulf War to drive Iraq out of Kuwait, in 1991.
He will be missed by all, by the soldiers he commanded, by the citizens like me who respected him for his service, but by none more so than his family. Keep them in your thoughts and prayers this day.
Goodbye General...you have the thanks and blessings of a still greatful nation.